RICs, DTCs and Principals can unlock a student's credentials within Nextera Admin. This will allow the student to continue computer-based testing.
A concurrent login issue occurs when a student's credentials are already in use when they attempt to begin testing.
This could occur when:
-A student is actively testing and their device malfunctions, and they must use an alternate device
-Another student has signed in using their credentials
The Quick Reference Guide, attached to this article, includes step-by-step instructions for how to handle a concurrent login situation during computer-based testing.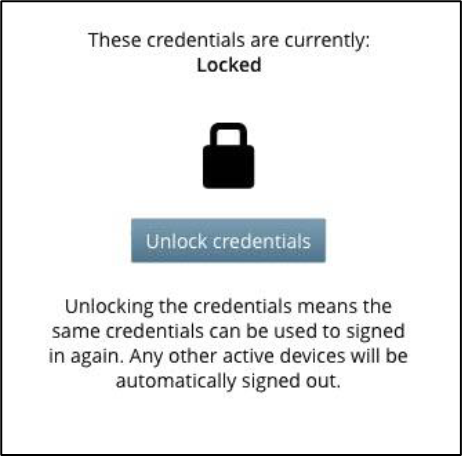 Download Reference: