RICs, DTCs and Principals can unlock a student's credentials within Nextera Admin. This will allow the student to continue computer-based testing.
A concurrent login issue occurs when a student's credentials are already in use.
Potential causes of a concurrent login:
-A student that was actively testing on a device that malfunctioned or lost power before they were able to log out; and then attempts to login on a new device with their same credentials to continue testing.
-A mistake is made when distributing the printed login tickets and two or more students are given the same login credentials
The student will receive a warning message stating, "This account has been signed in on another device, and only one sign in can be active at a time."
The Quick Reference Guide, attached to this article, includes step-by-step instructions for how to handle a concurrent login situation during computer-based testing.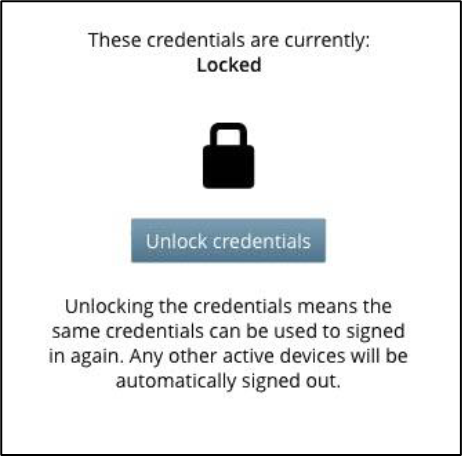 Download Reference: