2/14/19: This manual has been updated for the 2019 spring administration.
The 2019 School Administrator's Manual (SAM) for Grades 3-8 ELA and math is now available from the Office of State Assessment (OSA) website page for test manuals. Then click on the link for 2019 Field Testing: Grades 3-8 English Languages Arts and Mathematics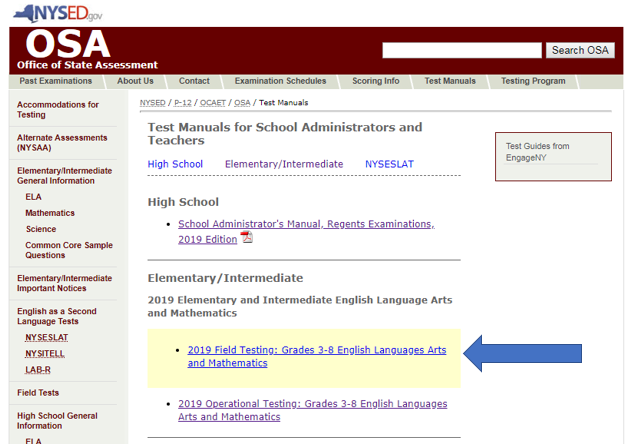 There you will find the link to the SAM as indicated by the arrow below.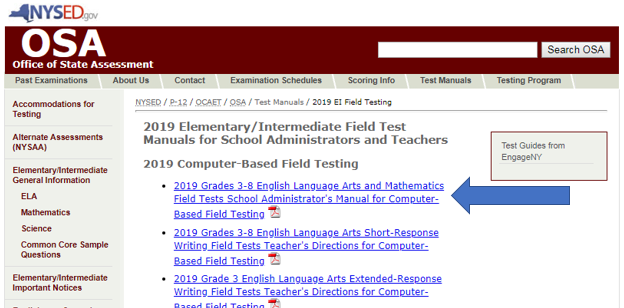 You can also link directly to the PDF to navigate to Appendix Y, which includes step-by-step directions for using Nextera Admin, including setting student testing accommodations, Not Testing Codes, Alternate Languages for CBT math, and more.  
Related Articles:
Download Resource: