To be notified via an email alert of new content and articles on CBT support, please use the "Follow" Feature on every CBT Support section to subscribe. You must create an account with Data Support at NYSED and then navigate to CBT Support in order to start "Following" new articles added to CBT Support.
Create an account by clicking the "Sign In" button on the upper right of CBT Support.
After you've created an account, navigate back to CBT Support (if you've been directed to Data Support at NYSED for account creation).
Click on a Section Heading in CBT Support and click the "Follow" button.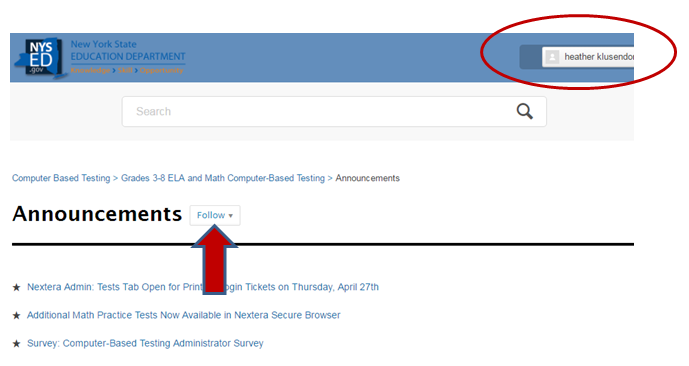 4. You can click either "New Articles" or "New Articles and Comments" when following a CBT Support section, but there are no comments allowed on CBT Support.
Once you are subscribed to Follow the CBT Support section, you will see the indication change to "Following." You will then receive email alerts when new articles are added to CBT Support.
At the moment, we do not have the ability to send alerts when articles are updated. We are looking into that issue and will try to update the subscribe feature to make this possible.