A teacher account must be indicated as "active" in Nextera Admin in order for you to see the teacher account in the drop-down menu when creating new classes or editing existing classes. By checking the box "This account is currently active" on the user's account Edit page, you will see the user available in the teacher drop-down list on the Class Edit page: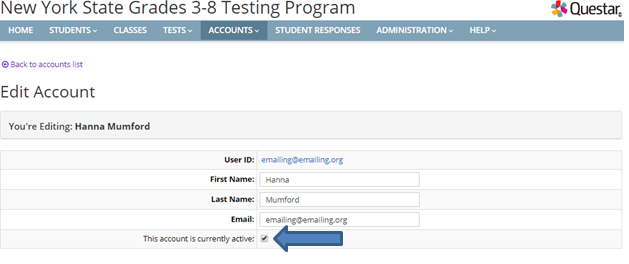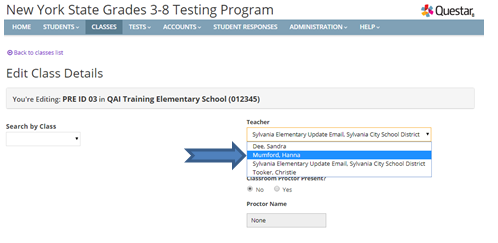 Protip: On the Account Edit page, you need to select the "Content Areas" for the CBT administration to see that user's account in the ELA, Math, and SAFT administration areas on Nextera Admin. For instance, selecting both "Spring 2018 3-8 - ELA" and "Spring 2018 3-8 - Math" will allow the user account to be available for classes in both the ELA and math CBT administrations on Nextera Admin.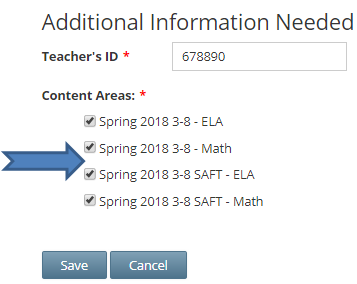 Related Article: Why aren't my students available in Nextera Admin according to their instructional classes?