In preparation for the operational CBT administration, schools can test their internet network to determine capacity for administering the computer-based tests to students within their school network. Questar's Test Readiness Check is suggested as a step schools can take for review as part of requirement two for Bandwidth & Access in the CBT Technology Readiness Requirements & Guidelines.
As noted on Questar's Test Readiness page, the Test Readiness Check takes a quick tour of your system and comes back with a readiness assessment based on how much testing you plan to do, the number of devices present and available bandwidth. We suggest that you run this test when your system bandwidth most closely reflects what it will be on test day.
When estimating the number of tests that can be administered at the same time, the Test Readiness Check assumes 100 percent bandwidth availability. If you use your network for other tasks during testing, the number of tests you can administer may decrease.
On the Questar System Scan and Testing Readiness Check page, click the "Test Now" button in the Test Readiness box on the right of the page: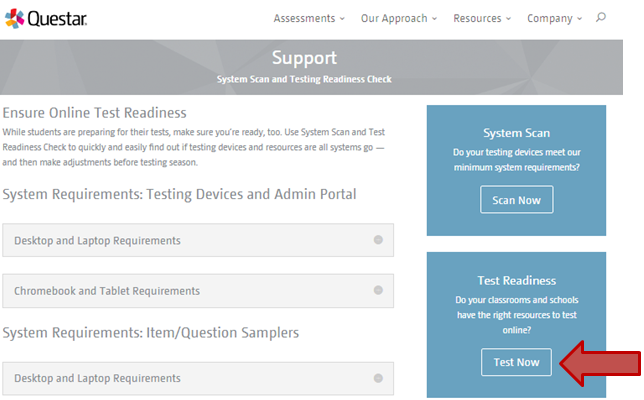 Next, you will visit the Speedtest website to determine your download and upload speeds. Click the link within the second paragraph on Questar's Test Readiness page to visit speedtest.net and begin your speed test: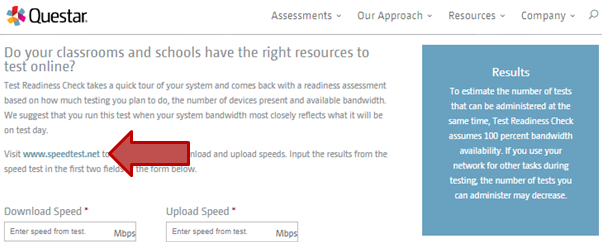 On the speedtest.net page, click the big "GO" button in the middle of the page and wait for results to be returned at the top of the speedtest.net page: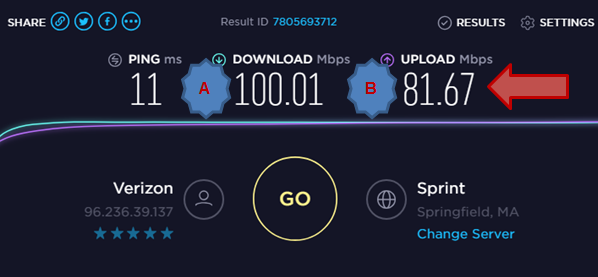 Then, input this data as well as other information requested on the Questar Test Readiness page, including student testing times, number of students testing, number of devices, and more: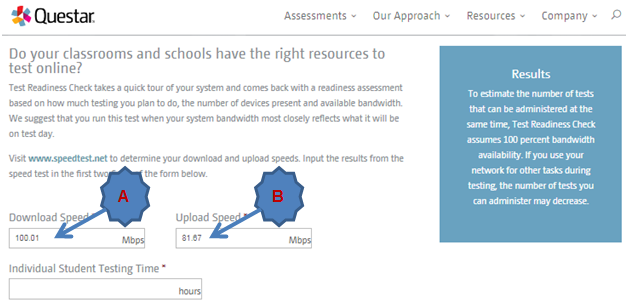 Then, click the "Test Now" button at the bottom of the self-entry data fields to see results from Questar based on the speedtest.net and school-entered data: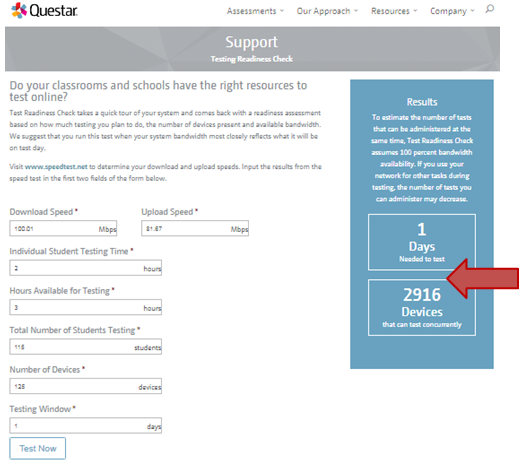 Related Articles: