Current Mac OS versions automatically enable Siri upon the start of Mac computers. Siri is not allowed to be used during the operational CBT exams and must be disabled prior to a student launching the Questar Secure Browser. A student who launches the Questar Secure Browser when Siri is enabled will immediately see an error pop-up alerting the student that Siri is enabled. The student will not be able to access the Secure Browser or the computer-based test (or Secure Browser practice tests). The student will only be able to "Exit" the Secure Browser.
Below is the error pop-up that students will see when trying to access the Questar Secure Browser when Siri is still enabled.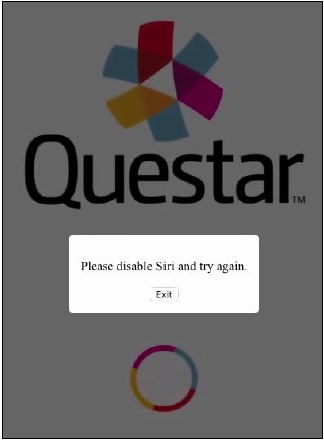 Complete instructions on how to disable Siri on Mac testing devices is available on pages 43-44 of the Nextera Setup & Installation Guide.