You can find links to answer documents for the CBT practice tests on the NY Question Sampler homepage. A link to the answer key will appear AFTER you select your Subject, Grade Level, and Practice Test. Please see steps below to help you navigate to the answer documents on the Question Sampler homepage:
After navigating the homepage, please select your subject, ELA or Math, from the drop down menu. 
Next, select Grade Level from the drop down menu that appears. Once you select the grade level, the practice test drop down menu will appear. Select the practice test: Sampler 1, Sampler 2 or Sampler 3. 
Once the test is selected the Supplemental Scoring box will appear on the right as shown below. Click on the Answer Key link. 

The answer key document for the selected practice test will  open on your screen. Below is an example of the ELA answer key: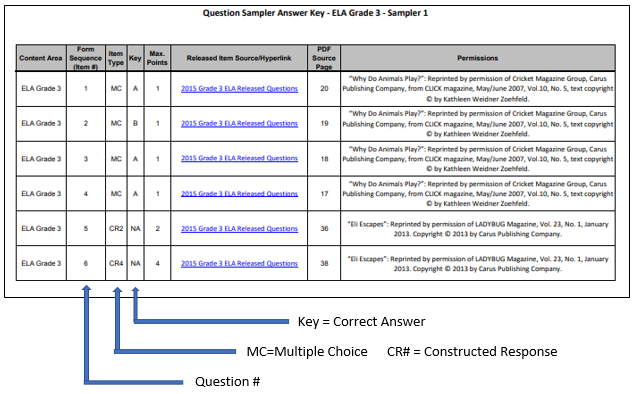 Below is an example of the Math answer key. 

Related Articles: