The Examiner View is a Nextera Admin feature that allows for teachers and proctors who do not have accounts in Nextera Admin to monitor their class of students as the students test online. Principal and School Test Coordinator (STC) accounts have permissions to access the Examiner view to open a Chrome browser window on another user's computer for the purposes of monitoring online testing statuses.
The Examiner view option is available by clicking the "Examiner View" button on the class page under the TESTs tab in Nextera Admin.
The Examiner view in Nextera Admin will open in a separate Chrome browser window. The Examiner view contains student information such as student passwords, student testing status, including how many questions the student has navigated through on the test, start and end time indications, and the status of "Not Started," "In Progress," or "Completed" for the student. The Examiner view page refreshes automatically every 60 seconds.
You can find the steps on how to access the Examiner view below, using the Proctor in a classroom as the example:
1) On the Proctor's computer, log in to the Nextera™ administration system with your username and password.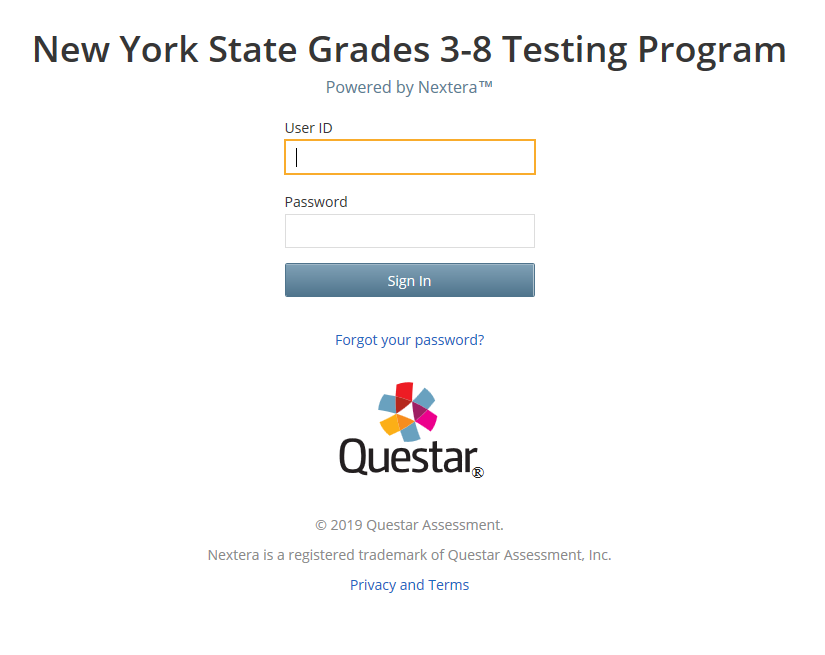 1) Navigate to the TESTS Tab and select Tests. 

2) Locate the applicable class and select View.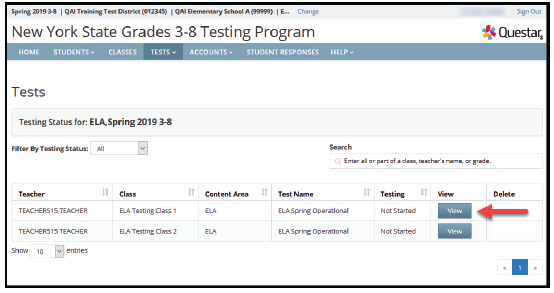 3) Click the blue Examiner View button on the View Test page.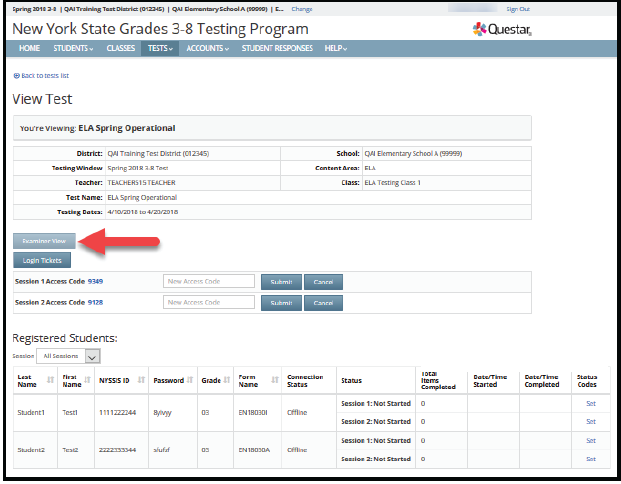 4) The Examiner view will open in a separate Chrome Browser window. After the new Chrome Browser window is open, please navigate back to the original window that you logged into Nextera Admin on and close that window. The Examiner view will remain open and active for your Proctor to monitor student testing statuses within that Nextera Admin class.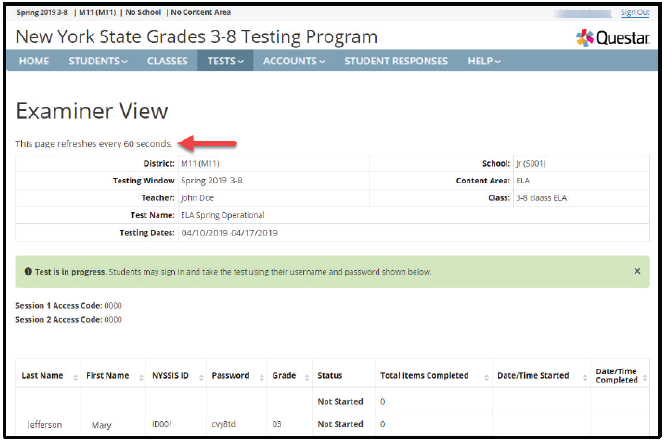 Related Articles: