Questar has identified known behaviors for device settings that must be disabled on Windows machines, especially those that may have had the Secure Browser installed via the Group Policy Object (GPO) silent install method available this year. The settings that need to be disabled can vary by device type and model. We also want to remind schools using Mac computers that there are settings, such as Siri, that must be disabled before launching the Questar Secure Browser for student testing. 

If you are a school that has experienced the "Switching Applications" error (shown above) when your students are using the practice test within the Questar Secure Browser, please review the attached documentation for common settings that may need to be disabled. The attached documentation also includes settings that must be disabled for touchscreen devices.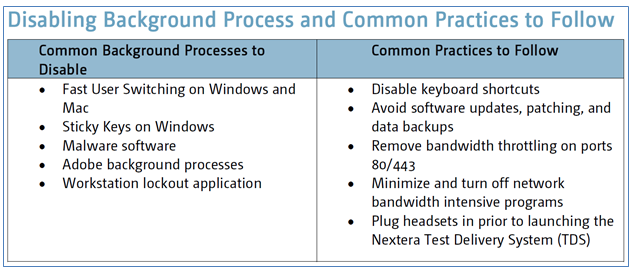 For schools that did not participate in the Statewide CBT Simulations in February and March, we want to make it clear that you should be launching, logging into, and reviewing the Secure Browser practice tests to review your school's Secure Browser installation ahead of the operational CBT administration. When students sit for the CBT ELA exams next week, this should not be the first time that the Secure Browsers are launched and reviewed in your school. This is a technology best practice and will help to avoid the identification of local installation issues while students are trying to test. 
A best practice we have heard that is being implemented in some districts is to organize a small QA test lab to launch the Secure Browsers on 5-10 student testing devices to have staff review the Secure Browser practice tests. Even if you do not have enough staff to review practice tests on all of the devices, , a small-scale QA review can help you identify that screen savers are enabled or other notifications and processes are running that will disrupt student testing during operational CBT.   
Download Resources: