Scorers will see all work and answers that a student enters within any CBT Math answer box as their default view in ScorePoint. All scorers have the option also to display the responses exactly as the student entered the responses on screen in each answer box within the Nextera Test Delivery System (TDS).
CBT Math items can contain multiple response boxes for students to "Show your work" and to provide specific answers. The "Show your work" response box contains the Equation Editor and Drawing Tool. Students can respond using all three input options as well as a combination of the three input options: using the keyboard, using the Equation Editor buttons, and using the Drawing Tool.
Below is an example of how a student entered responses in Nextera TDS and how the scorer sees those responses in ScorePoint: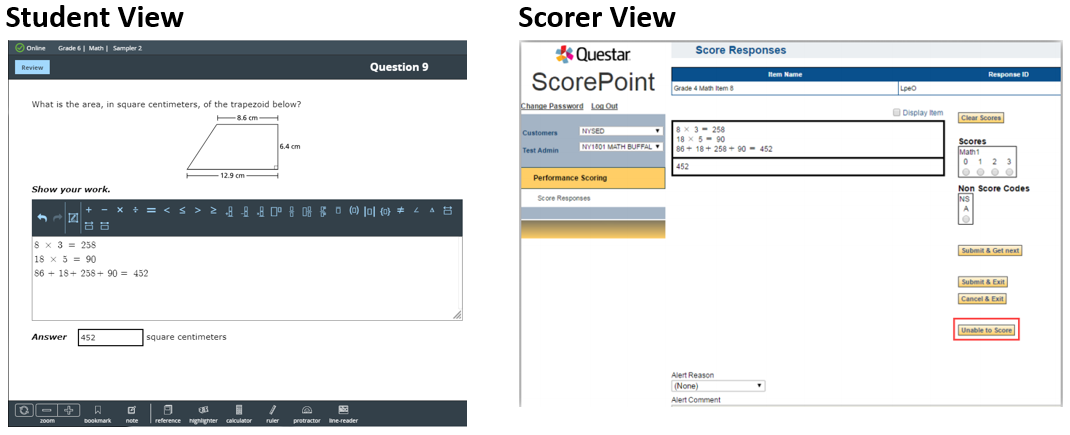 A Scorer sees all responses entered on the screen in all response boxes for the student. It is possible that a student may use one "Show your work" box to provide all answers, such as writing at the bottom "The answer is 452 square centimeters" instead of using the specific answer response box that includes the sentence structure prompt: "Answer ________ square centimeters." This is perfectly fine.
Related Articles: