Status:  Good
Questar advises the Nextera systems are working well this morning and students will have a good testing experience in New York State today as they begin the first day of operational CBT Math.
We are very excited for students across the state to begin testing on computer in Session 1 today! Please remember to take down posters of mathematical tables, Equation Editor buttons, and any other mathematical materials pertinent to mathematics on the walls.
Protip of the Day: Use page 29 of the School Administrator's Manual (SAM) as your checklist for double-checking that you have all Secure Test Materials ready to deliver to your Proctors' testing rooms this morning. Don't forget the Proctor PIN!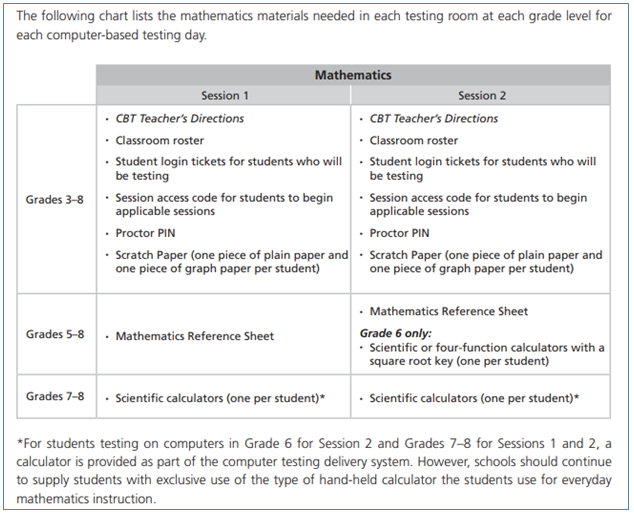 Related Articles: