Status:  Good
Questar advises the Nextera systems are working well this morning and students will have a good testing experience in New York State today. Schools throughout the state reported a good testing experience for their students in CBT Math yesterday.
Protip of the Day: Remember to communicate within your school if you change the Proctor PIN! The Proctor PIN is the only way that a student who pauses the test, such as to go to the bathroom, can re-enter a CBT test session. The Proctor must type the PIN on the student's keyboard for re-entry to a CBT test session. 
The Proctor PIN is located on the homepage of Nextera Admin and must be distributed to Proctors in the Secure Test Materials packet by the Principal. If you are on the Nextera Admin homepage and cannot find the Proctor PIN, then keep scrolling all the way to the bottom of the homepage and look on your left: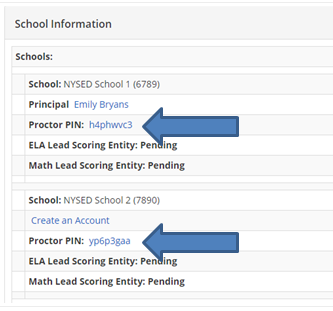 Many schools called Questar yesterday for help locating their Proctor PIN. The Proctor PIN should be on-hand and ready for Proctors in the testing classroom/location. Proctor PINs are unique to a school. This is important to limit delays for students who need to resume a paused test session. 
Related Articles: