It is a CBT best practice that principals or school test coordinators (STCs) download the Students report on Nextera Admin to verify all student testing accommodations are correctly set BEFORE students log in to access the computer-based tests. 
Student Testing Accommodations set for the CBT ELA administration DO NOT "carry over" from ELA to Math within Nextera Admin. School test administrators need to reset accommodations for any students testing in CBT Math that may have also tested in CBT ELA.
Many students do not have the same testing accommodations for ELA and for Math.
It is very important that principals or STCs verify students have the appropriate testing accommodations BEFORE students log in to take the computer-based tests. For some testing accommodations, such as Text-to-Speech and Read Aloud, if a student accesses the online test without the testing accommodation properly set, test administrators will need to have the student log out of the test session prior to contacting Questar to request a "form reset." 
Please Note: Any questions a student may have answered prior to a form reset do not transfer to the new test form the student receives after the form reset. The student's answers will be overwritten by the form reset.
A CBT form reset is a disruption to the student's testing experience. This can also cause a delay to the student's ability to complete her/his test session on the appointed day. This experience should be avoided by verifying student testing accommodations BEFORE students log into CBT test sessions by reviewing the Students or Class Downloadable report from Nextera Admin: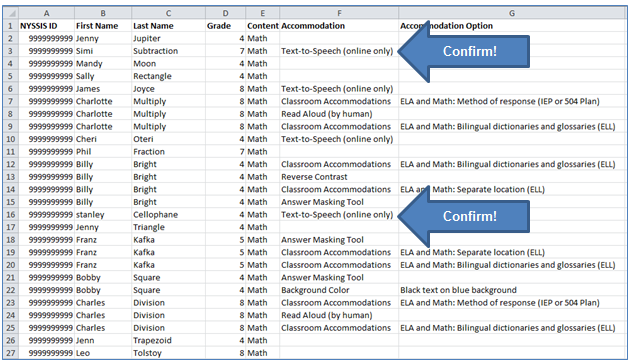 Lists of students can be downloaded into .csv files from the bottom right of the Students and Class lists pages: 
Students Page Download Button: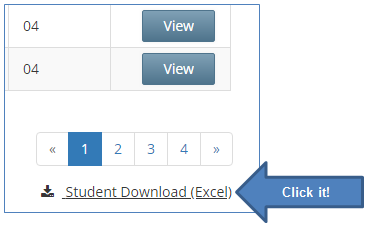 Class Lists Page Download Button:

Related Articles: