Status:  Good
Questar advises the Nextera systems are working well this morning and students will have another good testing experience in New York State today as we finish the CBT Math administration.
The six-day operational CBT Math primary administration window has completed, and schools should now be focusing on CBT Math make-up testing for their students. The CBT Math make-up testing window is from Wednesday, May 8 until Friday, May 10. After Friday, May 10, the computer-based tests for mathematics will no longer be available for schools to access. 
School test coordinators should review all student test sessions in Nextera Admin and have all necessary "Not Tested" codes applied, where necessary, by Wednesday, May 16, 2019. This aligns with the last day of scoring in NYS.
Protip of the Day: Use the School Administrator's Manual as your guide for finalizing your CBT administration. You can find details about administering make-up tests to students on pages 34-35 of the School Administrator's Manual (SAM).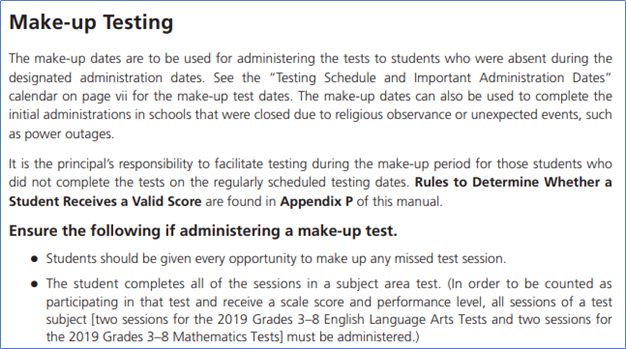 You will find a checklist for concluding CBT in your school on page 37 of the SAM: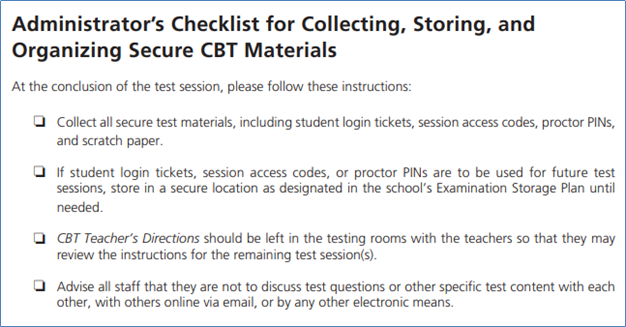 Related Articles: