5/17/19: Questar has verified  this issue is fixed. Student login tickets are available to print for all schools participating in CBT Field Testing. If you have questions or need any help, please contact Questar Customer Support: NY.3-8.help@questarai.com. 
5/14/19: There is a known issue with student login tickets being unavailable on Nextera Admin for schools that are planning to participate in CBT Field Testing for English Language Arts (ELA). Questar is currently working to correct this issue so that schools can continue to prepare for CBT SAFT by printing student login tickets and setting "Not Tested" codes for students. 
This issue is not affecting schools that will be administering CBT SAFT in Mathematics. Student login tickets are available to print for CBT Math SAFT.
If your school has been assigned a field testing grade level in ELA, then you may encounter the following issues with the indication of missing students on Nextera Admin when clicking on the TESTS tab and Tests, Class page: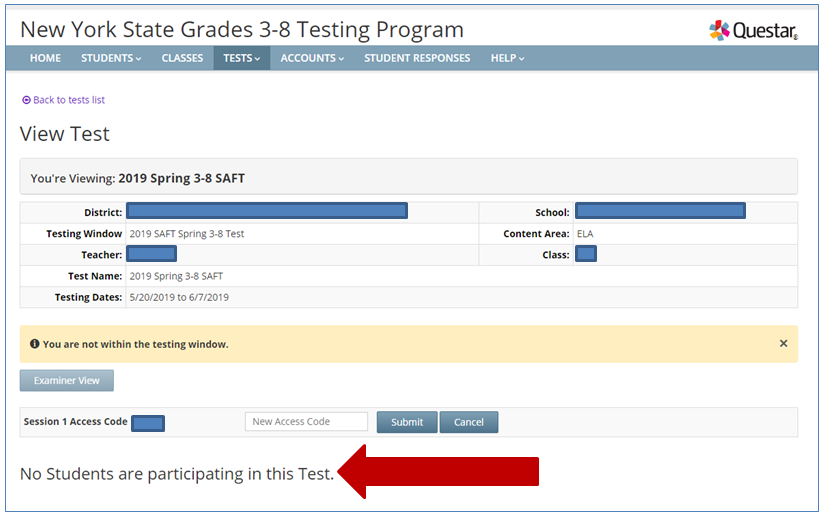 You may be able to organize students into classes and set student testing accommodations this today, but you will see that you cannot set "Not Tested" codes from the TESTS tab, Testing Status Details page; you will see the "N/A" indication instead of the link to set a "Not Tested" code: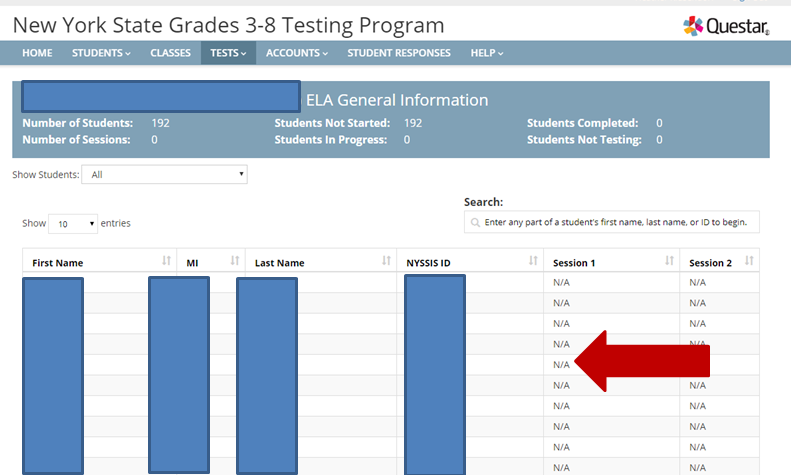 Once this issue is resolved by Questar, we will update this article title with "FIXED" in the subject line and respond to any school test coordinators who have contacted us about the technical issue. 
Related Articles: