Status:  Good
Questar advises the Nextera systems are working well this today. We have heard from many schools that students had a great CBT field testing experience in New York State during this first week of CBT field testing.  
Over the next two weeks, colleagues from the NYSED CBT Team will be visiting some local schools to observe students taking the CBT field tests. We are looking forward to this opportunity to observe students engaged in CBT and to hear feedback directly from students, proctors, and test coordinators. 
If you have feedback you'd like to share about your school's CBT field testing experience, please send an email to us at CBT Support (cbtsupport@nysed.gov) with "Feedback" in the subject line. We like to hear from you! 
Protip of the Day: Don't forget to include the test session Access Code and Proctor PIN in your Secure Test Materials packets you will deliver to proctors on the morning of your CBT field tests! You can find materials checklists in the School Administrator's Manual (SAM) for CBT Field Testing:  
Page 17 of the SAM for CBT Field Testing provides the checklist for ELA: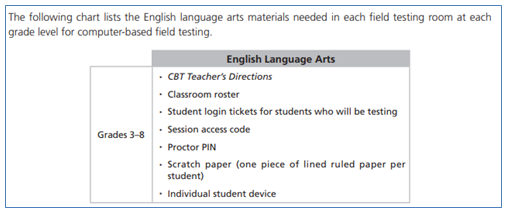 Page 18 of the SAM for CBT Field Testing provides the checklist for Math: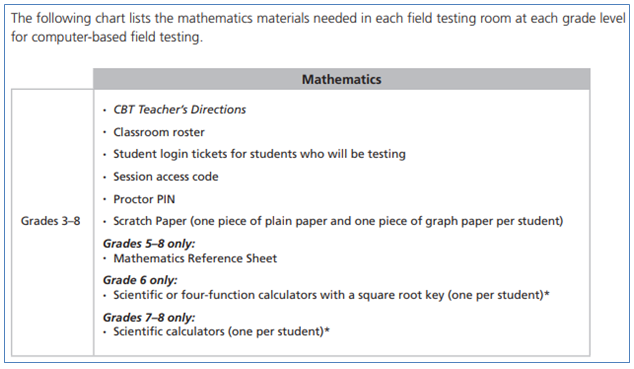 Related Articles: