It's helpful to refresh your browser from time to time by clearing your browser cache in Google Chrome. You may need to clear your cache in Google Chrome to ensure that components of Nextera Admin load correctly on the page for display.
Clear Chrome Browser Cache
1. At the top of your Chrome Browser, click on the three vertical dots on the top-right corner of your browser screen. 

2. Next, in the Google Chrome "Tools Control" menu, navigate to More tools > Clear browsing data: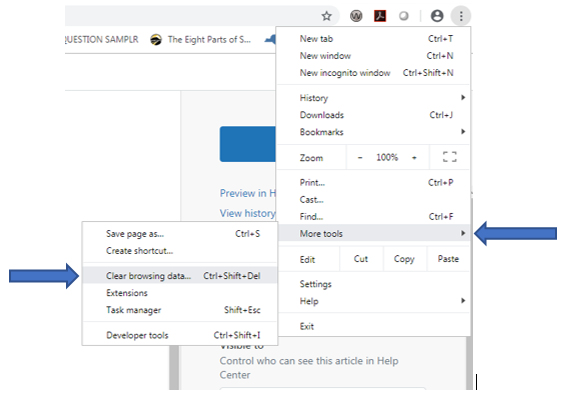 3. On the "Clear browsing data" pop-up screen, select everything EXCEPT "Cookies and other site data."
4. Click the Clear data button.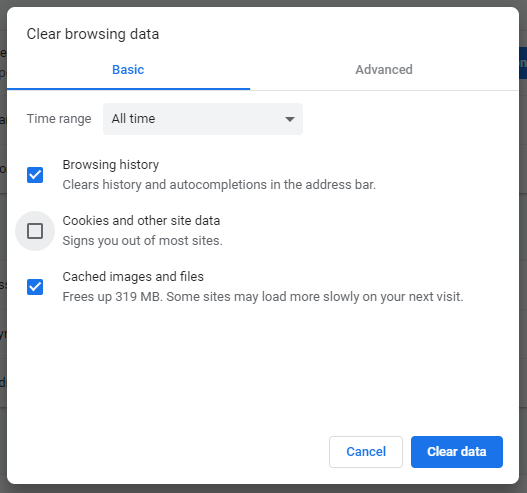 When Google Chrome has completed the process to clear your browser cache, the system will direct you to the "Settings" page in Google Chrome. Once this process is complete, you may close the "Settings" browser tab by clicking on the "X" as shown below. 

Related Articles: