The New York State Question Sampler is available publicly online, providing previously released state test questions for students, educators, and parents to review in the Nextera Test Delivery System. The Question Sampler offers three different practice tests in every grade level in both subjects. You can also review different testing accommodations, such as Text-to-Speech (TTS), Reverse Contrast, and more for CBT.
Note: the online Question Sampler only works in the Chrome browser as this environment most closely resembles the operational test system (the Nextera Test Delivery System).
Example of a CBT ELA Practice Test: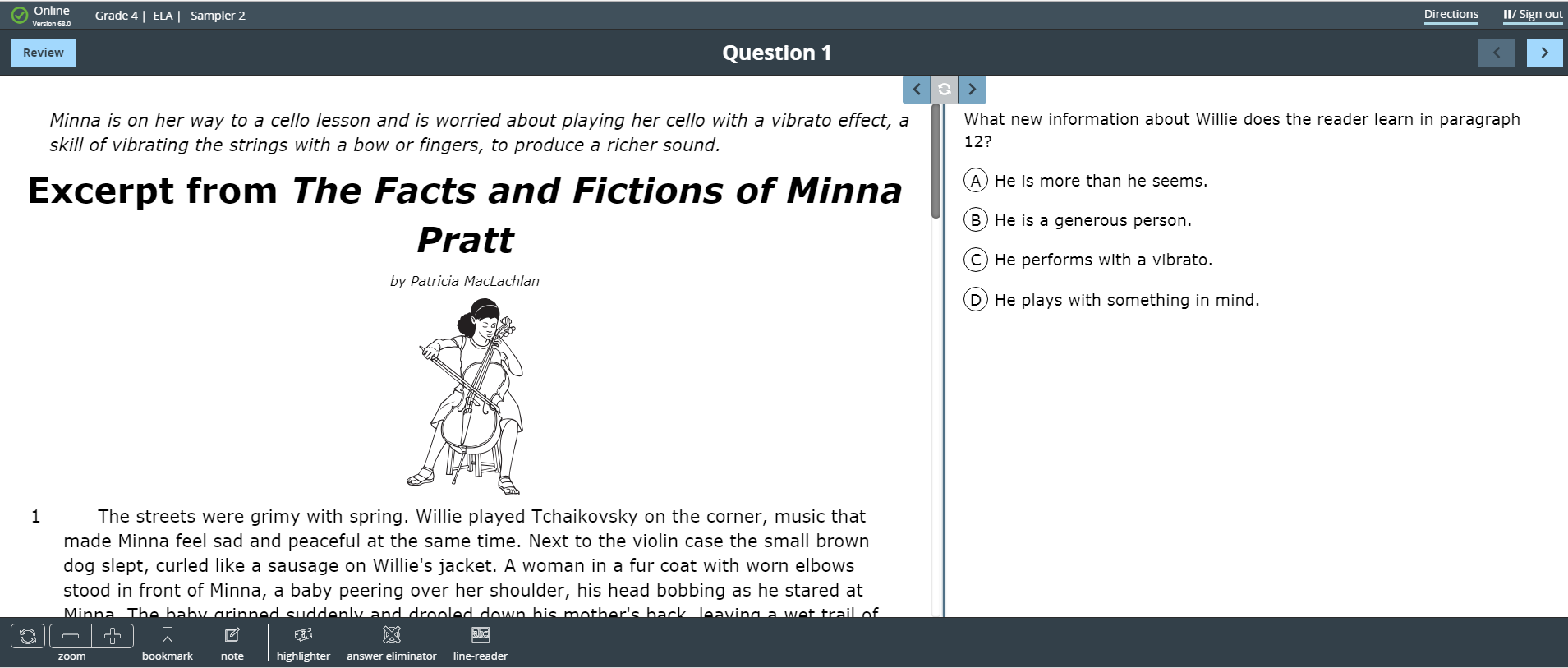 Example of a CBT Math Practice Test: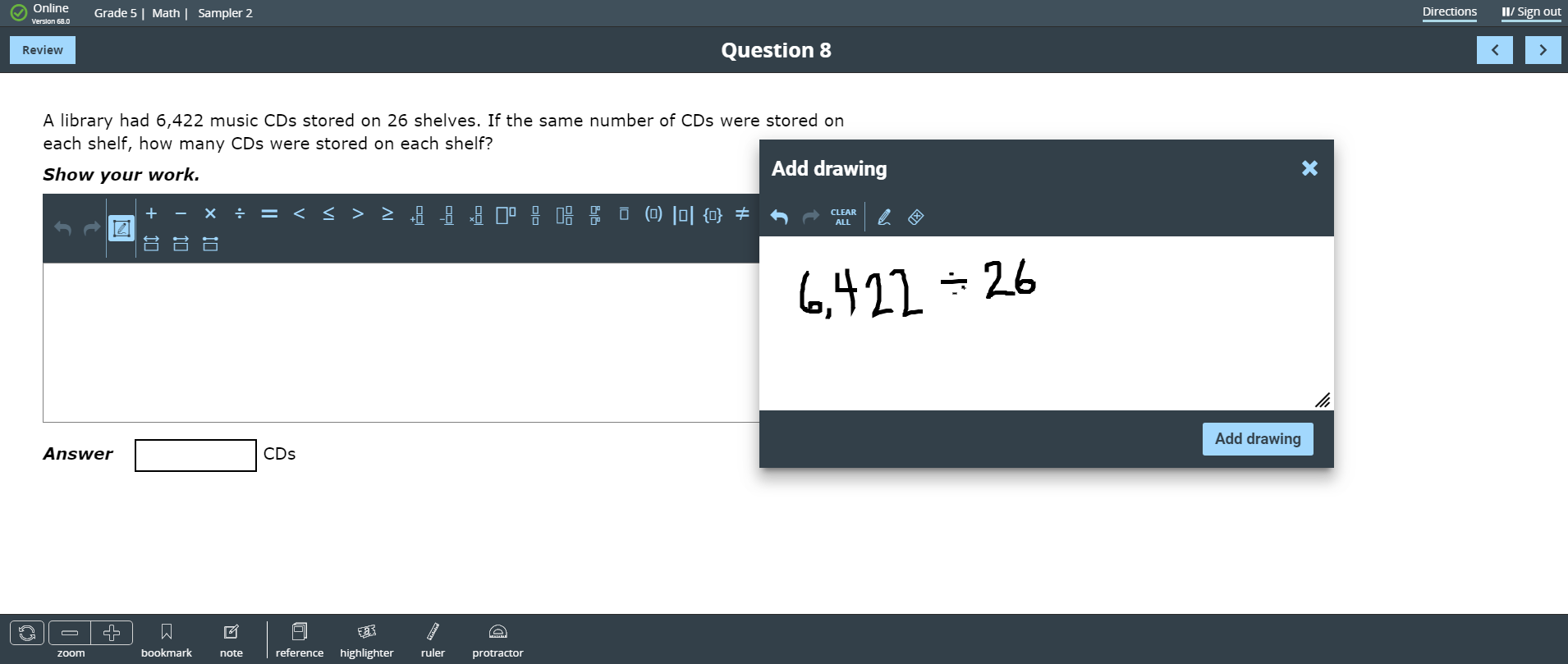 The same practice tests available publicly in the online Question Sampler are also available to students and educators in the Questar Secure Browser. You should contact your local test test administrator or RIC coordinator, if you need assistance with the downloading and installing the Questar Secure Browser to access practice tests in the same secure testing environment students will use in the spring CBT administration.
Related Articles: