This calendar has been updated for the 2020-21 school year and will continue to be updated as more events are scheduled.
NYSED and Questar offer training recordings and webinars throughout the school year to help prepare our operational CBT schools for the upcoming 2021 CBT administration. Below is a monthly event calendar that outlines key target dates. As a reminder, the NYSED testing schedule is available online from the Office of State Assessment website.
New updates to the calendar will be listed below with dates.
2/5/21: Dates listed for CBT ELA and Math enrollment, program service, and demographic data due to L2.
2/12/21: Dates listed for Students loaded to Nextera Admin and Student and Class Tab are available for CBT ELA and Math.
3/29/21: Dates listed for CBT ELA and Math Not Tested Codes Windows.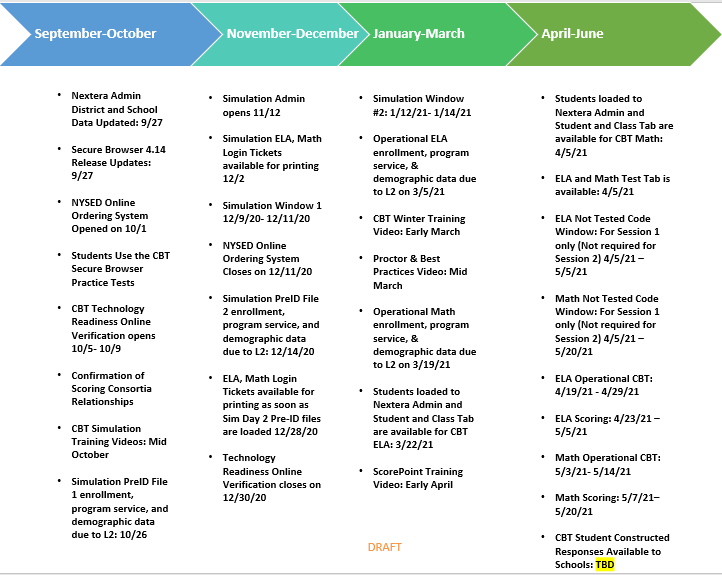 Related Articles: