Nextera Admin will be open for printing student login tickets for operational CBT ELA on Thursday, March 23rd. Users with access to the Tests tab (test coordinators, teachers, etc.) can print student login tickest for each class to prepare for operational testing day. 
You can find steps for printing student login tickets in the attached PPT slides.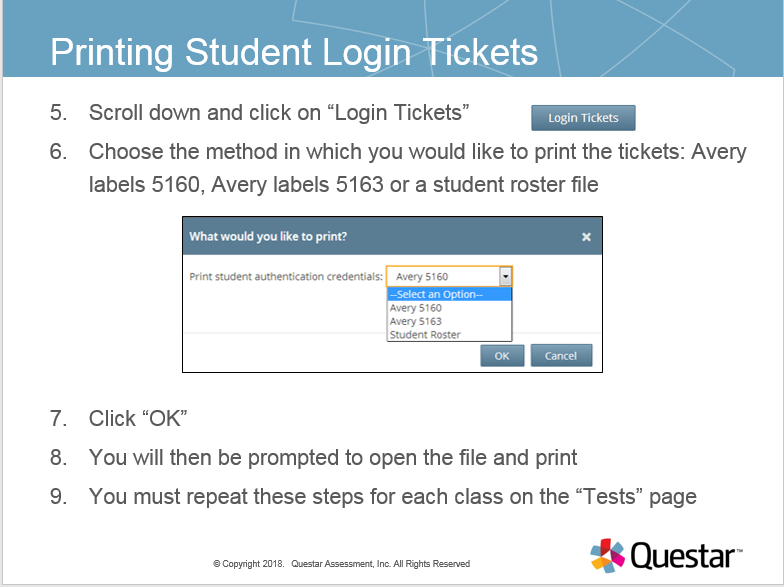 You can find complete information about test materials to have ready in each classroom on testing day, by visiting the CBT Support test materials in the testing room FAQ. 
Related Article: Troubleshooting Tips for Printing Student Login Tickets
Related Article: What do the student login tickets look like for CBT?